Photos and Aritcle: Ashley Voykin – Instagram: @ashvoykin
Rossland has always been home to adventurous, innovative and inspiring women. Historically known to be the hometown of Olympian Nancy Greene, this mountain town has been shaped by countless women throughout the years. Here's a small sample of some of the badass women who make up the community of Rossland in 2021.
Soleil Patterson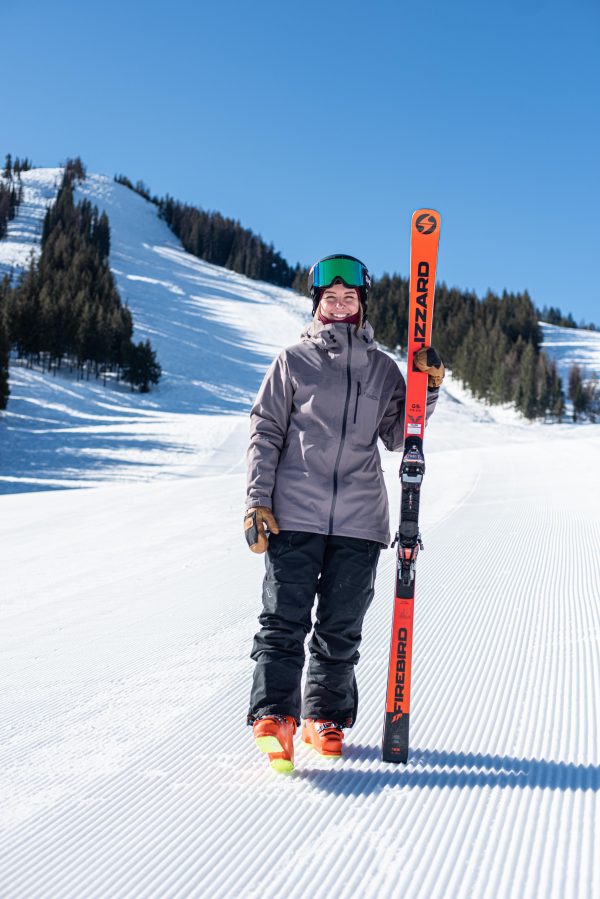 It's a pow day at Red Mountain Resort, and I'm headed up the Motherlode chair to shoot with local Red Mountain athlete Soleil Patterson. Today a winter storm blankets the resort, with visibility only a few chairs ahead. Soleil isn't the only skier in the family to be photographed skiing Red's famous tree skiing and steeps. In the past, her mom Stephanie Gauvin has been in front of the lens as a sponsored free skier. These days, she's famously known for her vibrant paintings of Rossland and area. Stephanie runs her own gallery downtown, and her artwork can even be seen ripping around Red Mountain as the top sheet design on skis, from local manufacturer Instinct Skis. The top of Granite mountain slowly comes into view, and we unload from the chair. I follow Soleil as she disappears into the whiteout- flying down Buffalo Ridge to get to our first shoot location for the day. I have no chance of keeping up with Soleil. She's a ski racer who grew up on the slopes of Red, raced for the BC ski team, and on the NCAA circuit as part of the University of Alaska Ski Team, before returning back home to the versatile free skiing terrain that Rossland has to offer. She's faster than the wind that's whipping around the peak of Granite Mountain that day. By the time I catch up, Soleil is ready to drop in. I move into position, double check the frame, then give her a wave. She rips through the pow, and suddenly she's in the air. I hold down the camera shutter, hoping that I've managed to catch her. She's gone faster and bigger than I expected, but nailed the shot nonetheless.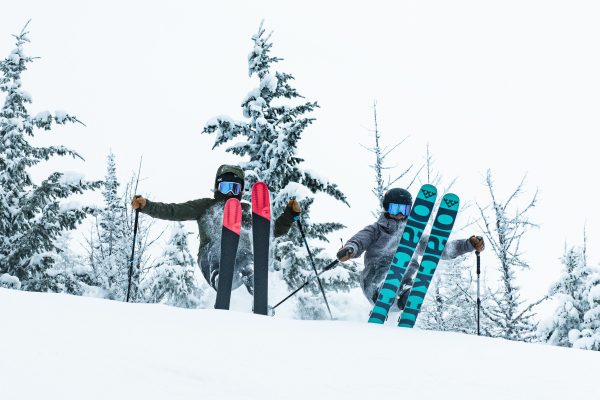 Katie Spittlehouse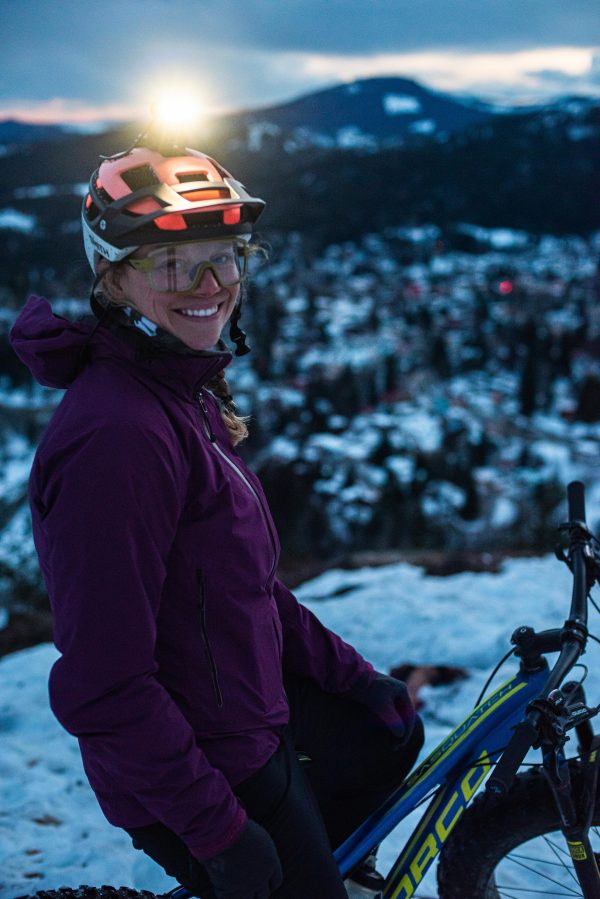 Rossland has been known to attract those with a spirit for adventure, and who are looking to enjoy a life intertwined with nature. That's certainly true for Katie Spittlehouse who calls Rossland home. Besides being an avid skier during the winter, Katie is also an accomplished mountain biker in cross country, road racing, and enduro. If she's not skiing at the resort or in the local backcountry, it's no surprise that you can find her fat biking around Rossland's trails. With access to an extensive trail network right from town, Katie loves to ride the groomed and packed trails within Rossland's fat biking scene. That is of course when she's not busy at work. Katie works as an Imaging Technologist at the regional hospital, and as a ski coach for the Canadian Para-Alpine ski team.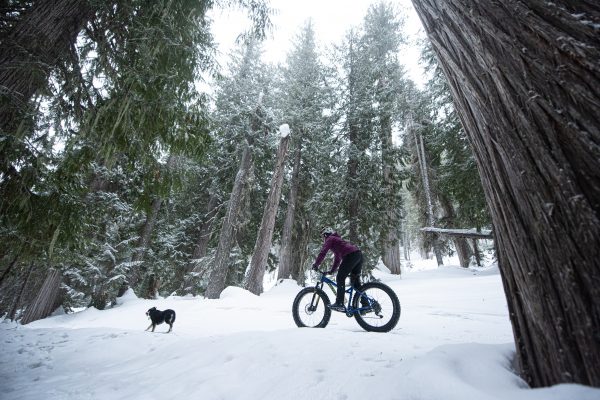 Kelsey Voykin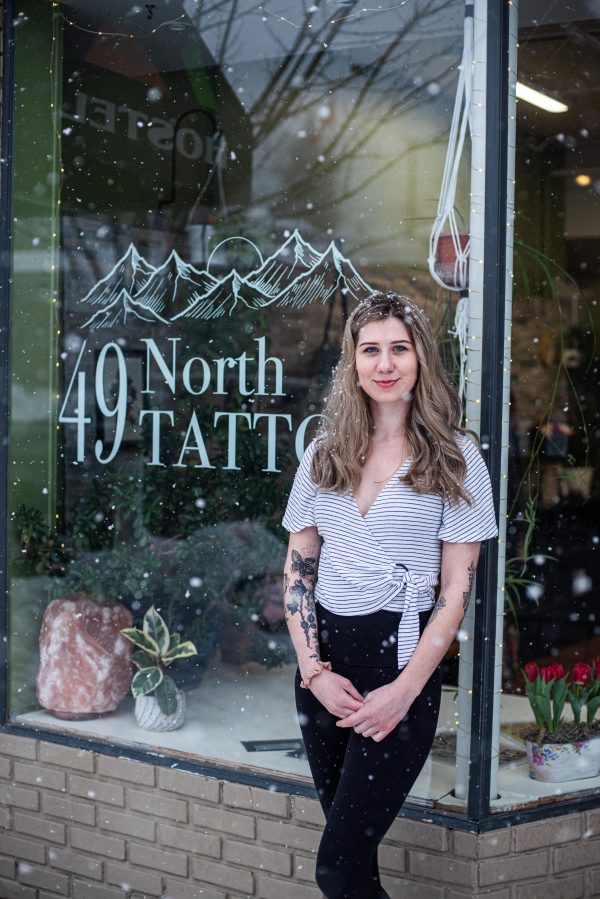 You'll find plenty of badass ladies on the hill, and that doesn't change once you get off the slopes. In the heart of downtown Rossland is one of the newest additions to the diverse business community, 49 North Tattoo. Owned and operated by Kelsey Voykin, who's art can be seen decorating the bodies of many of Rossland's residents and visitors. After getting her Bachelor of Fine Arts at Alberta University of the Arts, Kelsey returned home to the Kootenays to complete a tattoo apprenticeship, and opened up 49 North Tattoo in June of 2020- just as the world began opening back up after the initial COVID shutdowns. Her shop is a bright and plant filled environment, offering a safe and welcoming space for tattooing. She specializes in floral and nature themed tattoos. "I always joke that people think I'm a plant store with all the greenery I have filling the windows. Incidentally, one of my favourite Rossland businesses is Olea Floral– the true plant shop! The bouquets that Olivia creates are absolutely stunning, and I have several of her dried bouquets decorating the interior of the tattoo shop"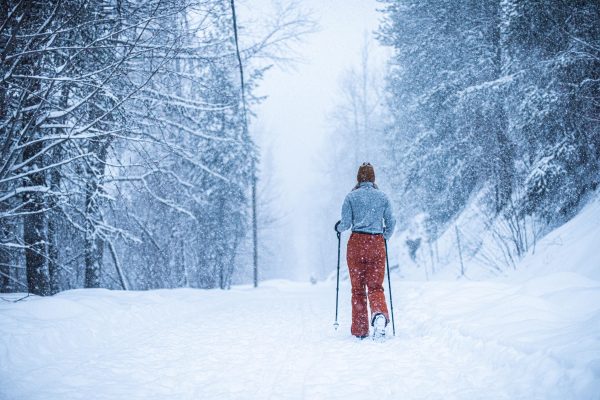 49 North Tattoo and Olea floral are two locations on a long list of over 25+ women led businesses/organizations that operate within Rossland (as of March 2021). Here are a few more:
Kootenay Gateway
Bear Country Kitchens
Sarah Elizabeth Fibreworks
Delicious Baby
Goldrush Books
Mountain Nugget Chocolate
Stephanie Gauvin Gallery
Jenny Baille Artworks
Bombshack
Feather Your Nest
House of Paws
Curiosity Clothing
Out of The Cellar
Idgies Restaurant
Gabriellas
Rossland Museum & Discovery Centre
Rossland Heritage Commission
Rossland Council for Arts and Culture
Gold Fever Follies
Better Life Fitness
Eternity Pilates
The Essential Body
Infinity Physio
Madhu Collective
Natural Path Clinic
Angela's Guest House
Laundry Dog Laundromat
Mountain Town Properties
Red Mountain Village
Happy Hills Farm
Redtop Barbershop