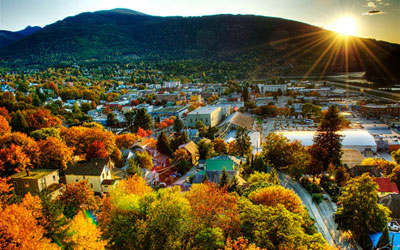 Nelson
From its streetcar to its hundreds of heritage buildings to its stunning scenery on the shores of Kootenay Lake, Nelson is a world-class recreational destination with real town charm. You can zipline, fish, golf, ski, snowmobile—you name it. Conveniently located halfway between Calgary and Vancouver but miles away from the nearest big city headache.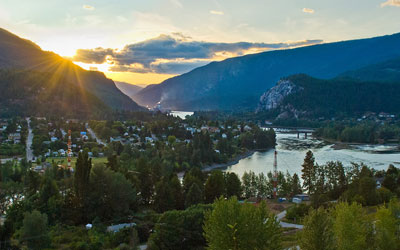 Castlegar
Home to an airport and a college, Castlegar is the perfect place to make sure that real life doesn't get in the way of your adventures. It's a spot that cares about living better not just more. You'll fit right in and enjoy great museums, a youthful vibe, and every sport you've ever heard of right out the back door.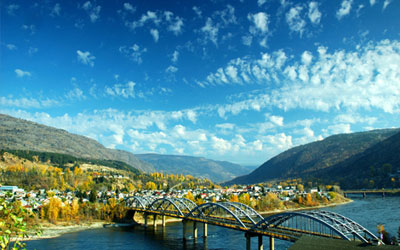 Trail
The mighty Columbia river running through Trail could tell some stories, sonny boy… The river is the heart of this city that offers innovative industry and lifestyle including incredible award-winning floral displays, an aquatic centre, a water park, a hospital, and more.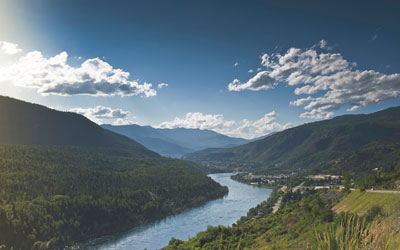 Fruitvale
Fruitvale was originally named Beaver Siding in 1893 as a railway stop for the Nelson and Fort Sheppard Railway (later acquired by the Great Northern Railroad). In 1906, Fruitvale Limited purchased a great deal of land on both sides of this stop and changed the name to Fruitvale in a bid to attract settlement in the area.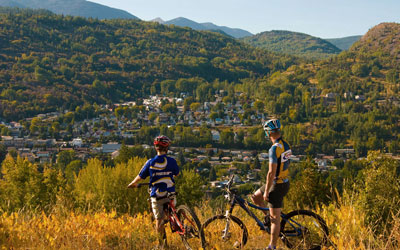 Warfield
Bordering the City of Trail to the east and the City of Rossland to the west, the Village of Warfield is a small family focused community with a population of approximately 1700 residents. The Village of Warfield is encompassed by the Selkirk and Monashee Mountains which makes the Village of Warfield an ideal setting for outdoor enthusiasts year round.